Hey guys!
just thought id drop a post about how im gunna get you some more updated shows for FREE DOWNLOAD! i have three brand new past episodes that aired the past couple months for you so you can get all your playlists updated for awhile!!!
i have a good bloghouse episode, a straight up 90s episode and a pretty banging super party mode mix so theses should fit in to alot of your dance needs for awhile!!
thanks to everyone for the awesome feedback about my show SPYLAB on The spy FM and KOSU that airs EVERY SINGLE SATURDAY NIGHT 9pm to midnight! you guys are super motivating and i hope i motivate you all!!
each show is three hours long ON THE DOT so this means youre about to get 9 FREE HOURS OF PURE DANCE MUSIC commercial FREE besides my silly little voice every once in awhile but you kinda get used to tuning me out after awhile LOL
But first last night was a re-run since i was down in ATX for SXSW i had alot of people asking for the TRACKLIST (which was episode 79 and thats for free download below just fyi) so here it is:
Chrissy Murderbot- week 21 90s dance mix (anonymously submitted, no track list available)
restless after midnight- misc mix (anonymously submitted, no track-list available)
The KLF- what is love (gosteffects remix)
Imogen Heap- just for now (gosteffects and rule of eight remix)
type 35 species vs Shwann- photon (original mix)
MONSLTR- Seizure
Caden Jester- Stomp
Hyperbits- Layer Cake
get your downloads here:
SPYLAB EPISODE 78- SUPER BANGING DANCE MIX
SPYLAB EPISODE 79- AWESOME 90S AND OTHER GOOD THINGS MIX
SPYLAB EPISODE 80- BLOGHOUSE NOTHIN BUT GOODTIME MIX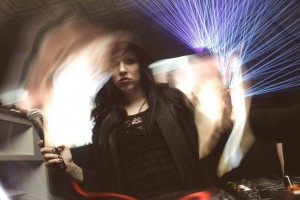 make sure you tune in with me every single saturday night 9pm to Midnight for 3 hours of pure dance party commercial free on THESPYFM.COM worldwide and on oklahoma radio waves on KOSU RADIO
« Back to Blog